This afternoon I went to Amazon to buy dog dental treats (why else??) and was greeted with the slash page announcement that Amazon now has its TV-connecting box for streaming NetFlix, Amazon, Huluplus, etc., etc.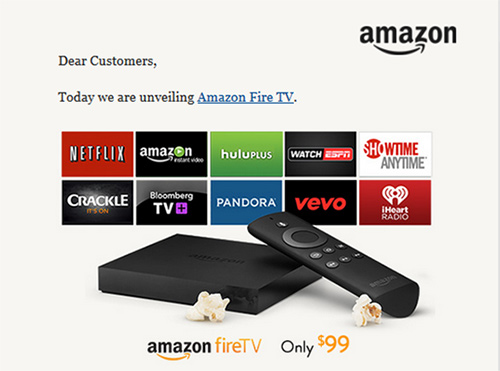 Amazon fire TV takes voice commands, which might be fun, if it works, and I'm intrigued by its claim to buffer programs it thinks you'll want before you hit play.
We love our old Roku, but if you haven't taken the plunge to streaming video this looks pretty good.  Check out more info at Amazon.