An Internet Consultant's Views, Thoughts, and Suggestions!
Ozdachs offers a discussion of tech-related topics based on our experience designing websites, helping organizations use social media and Internet marketing. These comments are our opinions and views, and your comments are welcome!
A more straight-forward outline of Ozdachs' consulting services is presented at our Internet Marketing and web design business site.
Please scroll through the recent posts appearing on this page and following blog pages (click Read More on any summary to see the full post). Or, find information on a specific topic using the search box on the top of the page. Or, browse posts sorted by categories (see the drop-down menu on the right sidebar).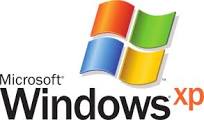 If you are running Windows XP on your computer you absolutely must upgrade it by April 8th or stay completely off the Internet.
If you use a Mac or have a PC running Windows 7 or Windows 8, you can click back to Facebook or Google yak breeding in New Zealand. This post doesn't concern you.
For Windows XP users: This is not a drill!
Here's why.
Microsoft has announced that it is discontinuing support for the Windows XP operating system on April 8th.  Computers with XP will continue to run, but Microsoft won't write any more code or offer any more fixes for that operating system.
That doesn't sound very alarming.  Your old computer will still work.  The operating system has been around for a long time, it's stable, […]